CNI News
24 Nov 2022
There were no reports of right abuse against Myanmar workers who were sent to Thailand under the MOU between the two countries, Permanent Secretary U Nyunt Win of the Ministry of Labour told the CNI.
The Myanmar Embassy in Thailand received not a complaint about right abuse in a month, he added.
U Nyunt Win said, "Myanmar workers who were complaining about right abuse might be illegal workers. Every worker who was sent to Thailand under the MOU has their employment agencies in Thailand and Myanmar. We have collected all their personal data including addresses, ages, types of job. I think some illegal workers were pretending to be workers sent under the MOU and complaining about right abuses to tarnish the image of the country. Frankly speaking, we have not received a major complaint in a month. As we are responsible for the labour affairs of the country, we can firmly say this."
However, labour activists for Myanmar workers told the CNI that some Myanmar workers sent under the MOU are sometimes forced to work in jobs that are not stated in their contracts or jobs in contract as well as other jobs.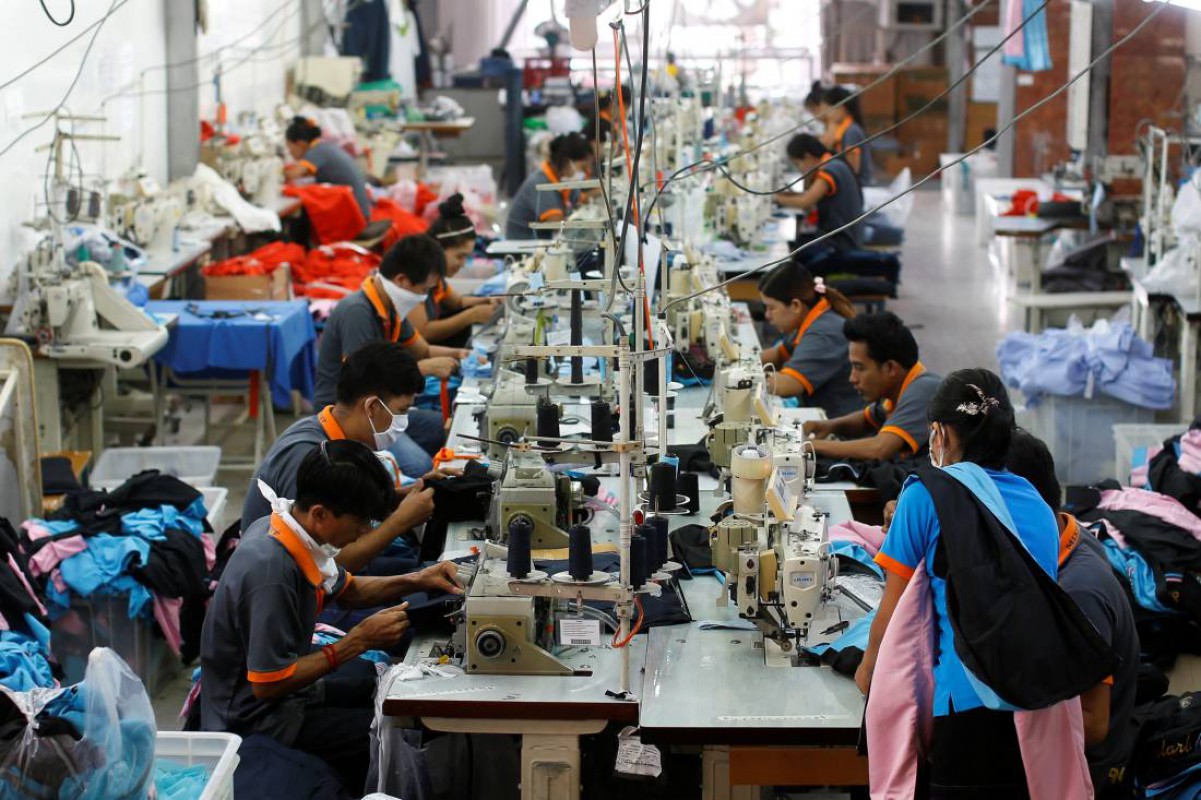 A garment factory.
As hundreds of Myanmar workers make complaints to labour activists in Thailand, it is impossible that the embassy did not receive a complaint in a month, Labour activist U Min Oo of the Foundation for Education and Development told the CNI.
He said, "It is irresponsible to say that there is no right abuse against Myanmar workers because they did not receive any complaints. It is impossible that the embassy and the labour attache have not received any complaints. They must have received complaints. There is no smoke without fire."
Myanmar labour attaches might have reported no problem during their tenures to the ministry to show that they are capable of performing their duties, Ko Thar Gyi, a labour activist told the CNI.
He said, "The statement of the labour ministry is not true or they might have been refusing to help Myanmar workers. Four labour attaches sent to Thailand by the ministry do not welcome complaints from Myanmar workers. They do not answer phones. So, workers seek help from us, we post the incidents on social media. Only then, the labour officials communicate with the workers. It is completely wrong that the ministry receives not a complaint a month. Even now, some agencies are sending workers who have not received jobs officially and many of them are making complaints to us. This simply means that they are seeking help from organizations that really help them."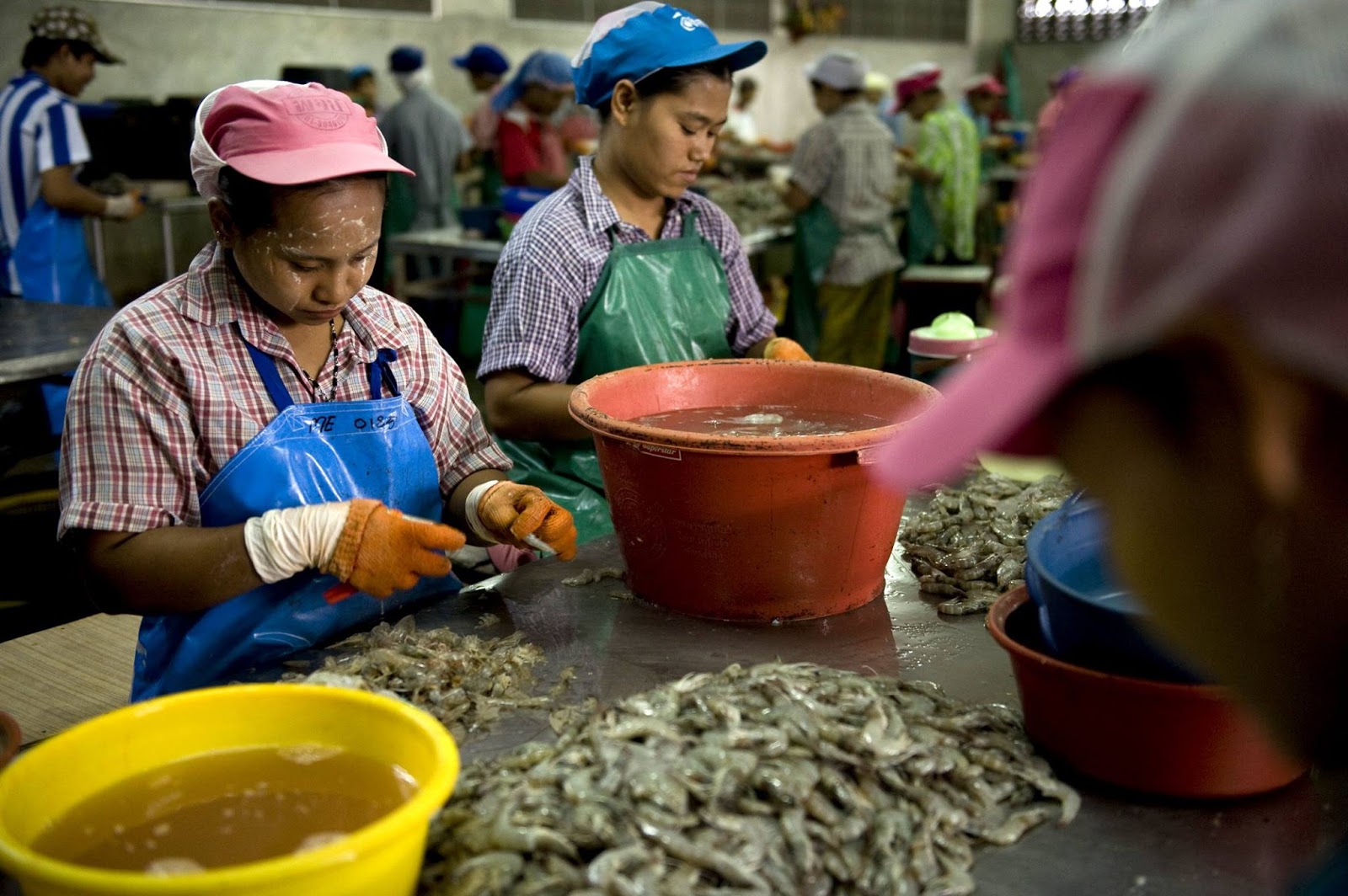 A work site for fishery workers. (AFP)
After resumption of sending workers to Thailand following the suspension due to COVID-19, they have helped hundreds of workers who did not get jobs stated in their contracts. They were sent by about seven Myanmar agencies under the MOU, Ko Thar Gyi added.
When Myanmar workers who came to Thailand under MOU quit the job which were not stated in their contracts, some employers sought compensation from such workers, according to the labour activists.
Some of such workers wanted to get another job arranged by their agencies but others sought help from labour activists to resolve the issues according to Thai laws.