CNI News
24 Nov 2022
Union Solidarity and Development Party Chairman U Khin Yee urged party members to wipe tears, hold swords and move forward one day.
U Khin Yee made the remarks at a meeting of party members and families of members who were killed from some districts and townships in Monywa Region at the regional headquarters in Monywa on 22nd November, 2022.
He said, "What you need to bear in your mind from now on is that you are not alone. We have a collective body called a political party. If we cannot carry out a task, we will cooperate with the strength of many others. At the back of and beside you, you have your father and your brothers, who are ready to sacrifice for you. You will have to think about what you are going to do for your children in the future. I have come here to offer help and to listen to you and to resolve your problems. Let's wipe tears, hold swords and move forward."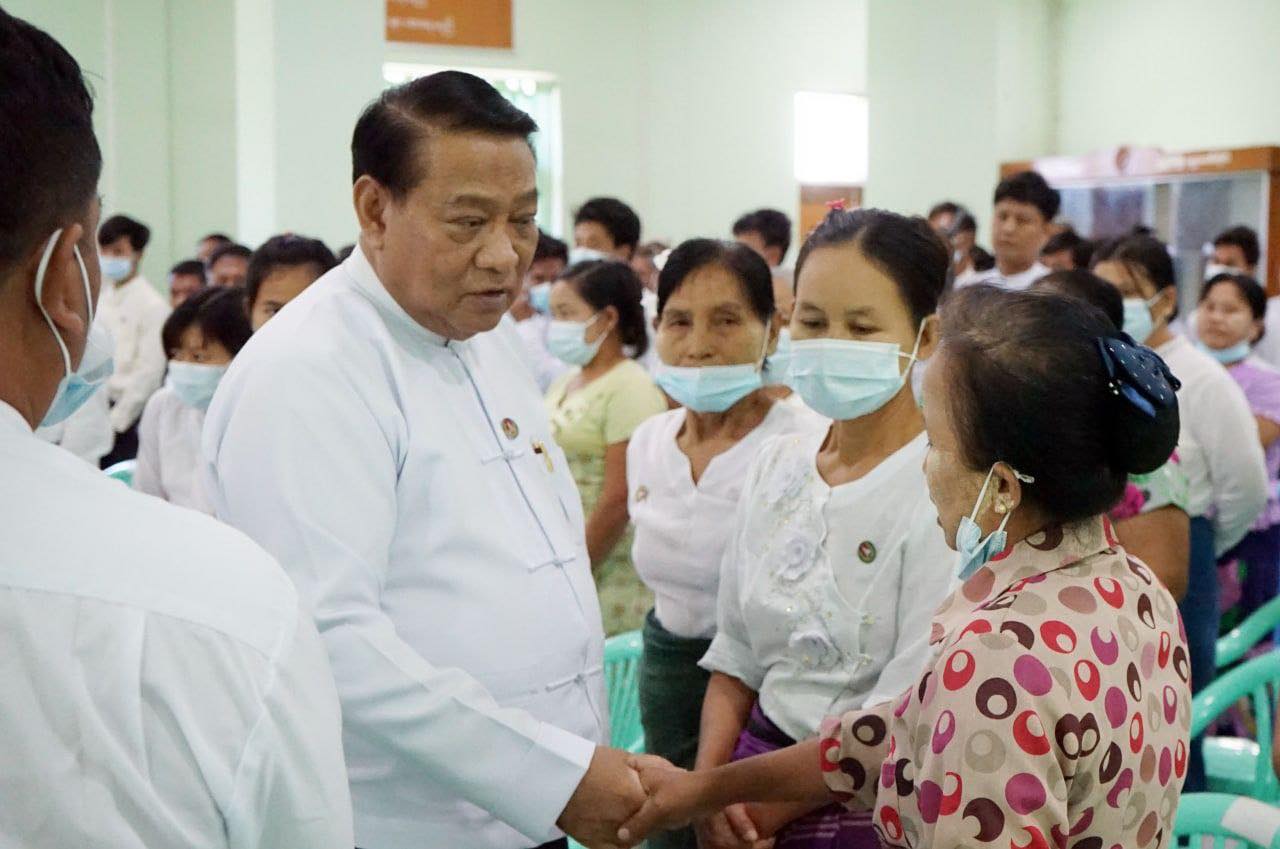 U Khin Yee meets party members in Monywa 21st November, 2022.
U Khin Yee was accompanied by Central Executive Committee Member U Myint Soe and advisor Dr. Myint Thein, according to a statement of the party.
U Khin Yee was elected chairman of the USDP at the third conference of the party held on 5th and 6th October.
Previously, he served as the vice chairman and the immigration minister of the SAC.
Recently, U Khin Yee has been travelling to states and regions for organizational tasks and offering condolences to families of party members who were killed.
More than 2,000 party members and over 2,000 civilians have been killed since the political crisis started on 1st February, 2022.