CNI News
22 Sept 2022
As fighting has broken out in areas where monsoon paddy is mainly grown in Rakhine, local residents have fled from their regions, abandoning their farms, paddy yields may drop this year, farmers told the CNI.
Although monsoon paddy is grown in the entire country, Mrauk-U, Minbya, Buthidaung, Rathedaung and Kyuaktaw are the main townships where paddy is grown. However, military tensions between the United League of Arakan/ Arakan Army and the Tatmadaw are running high in the areas and local residents have fled their homes.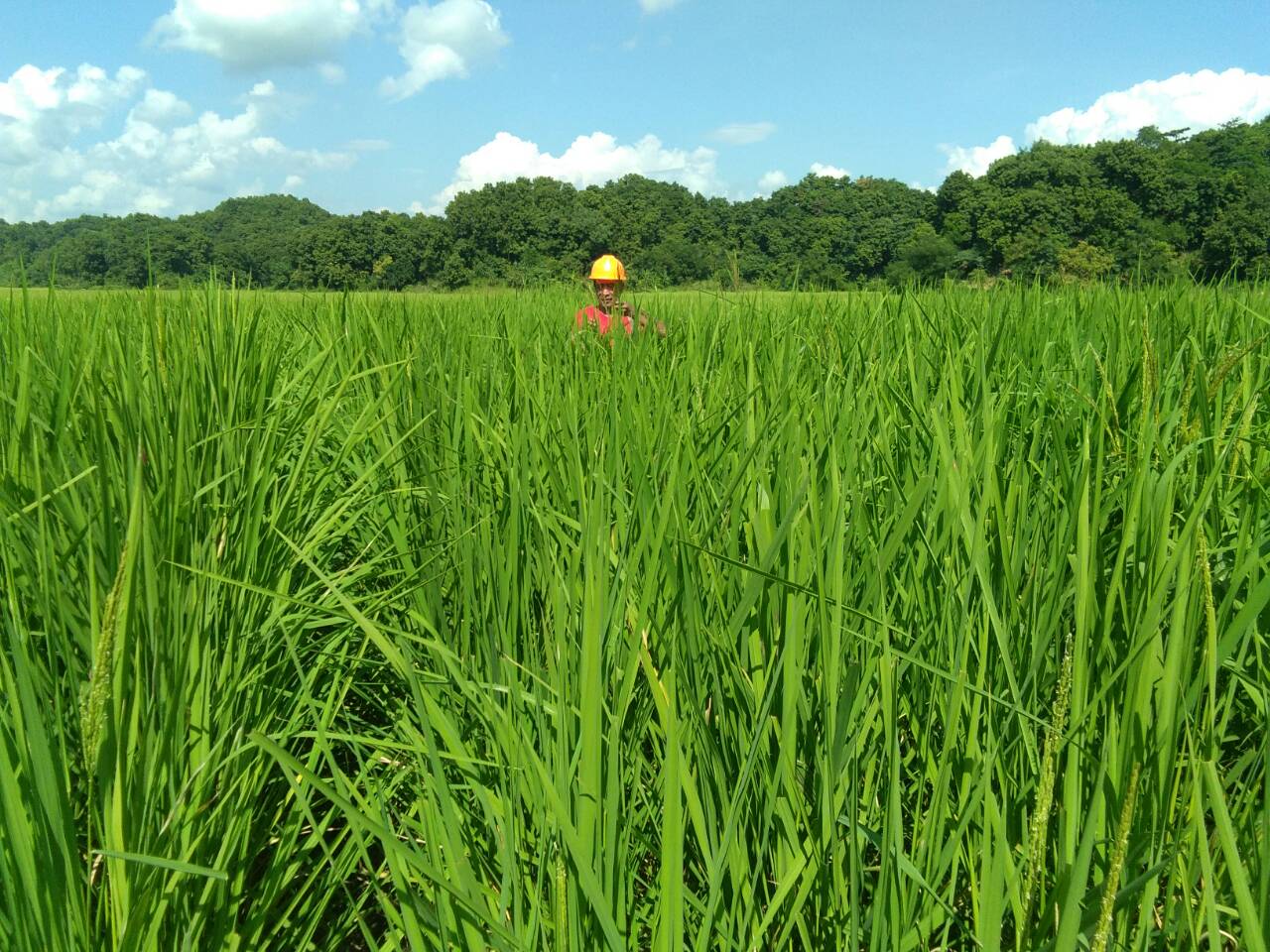 A Rakhine farmer.
U Min Oo, a farmer from Rakhine State, told the CNI, "It is time for farmers who grew monsoon paddy to feed fertilizers to their crops but they have been displaced by armed conflicts and cannot take care of the crops. So, paddy yields may drop during the harvest. It was necessary for them to irrigate their farms and use pesticides but they were displaced and left the farm. It is sure that the yields will decrease."
Farmers in the state had faced shortages of inputs even before the armed conflicts and the situation worsened when armed conflicts resumed, according to local residents.
Currently, it costs MMK 700,000 to buy a barrel of diesel and local residents are worried about blockades of roads and waterways as the fighting has escalated, farmer U Aung Kyaw Mya told the CNI.
He said, "We have difficulty carrying fertilisers, diesel and paddy. It is the side effects of the war, which have enormous impacts on farmers and the public. If the fighting expands, farmers will not be able to do their farming activities properly and will have a bad harvest."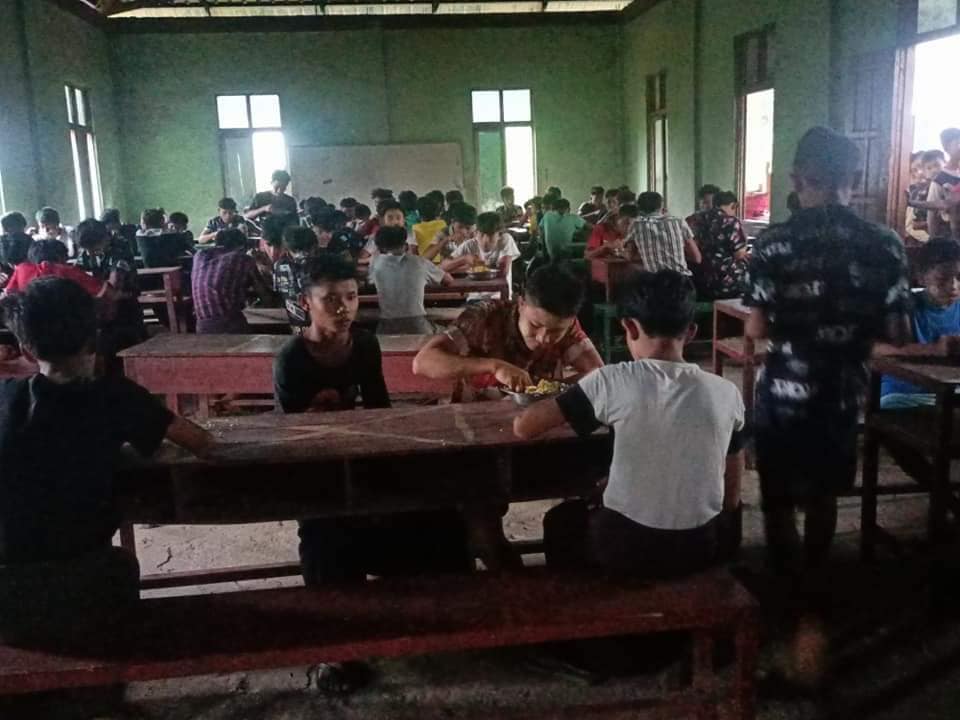 IDPs in Rakhine State.
As the paddy harvested in the state is consumed mainly in Rakhine State, falling crop yields will have an enormous impact on local residents and farmers, U Min Oo told the CNI.
"This will have a direct impact. Farmers were able to cultivate only about half of their land and about 50 percent of the cultivated farm were destroyed by droughts. And then, we could not feed enough fertilizer for our crops. Again, we had to leave ourselves when we were displaced. So, rice prices will be doubled next year. Rakhine State may not even have self-sufficiency of rice next year," he said.
In 2017-18, farmers in Rakhine State suffered losses due to fighting between the Tatmadaw and the AA and were not able to repay agricultural loans.