CNI News
22 Sept 2022
As the number of people who travel from one place to another has dramatically decreased, highway bus services are struggling for survival, Ko Myo Aung, a ticket-seller from Sun Group Highway Bus Service at Aung Mingalar Highway Bus Terminal, told the CNI.
Ticket sales have dropped since the first wave of COVID-19 and the public has recently avoided road transportation due to political instabilities, forcing highway services to fight for continued existence.
Ko Myo Aung said, "We can sell very few tickets each day. Only about three passengers come to buy tickets. Before the pandemic and the political crisis, we could sell 30 to 40 tickets every day at this time of the year. The pandemic and the crisis have changed everything.
Some highway bus services have suspended their operations since oil prices have skyrocketed, according to owners of passenger transportation services.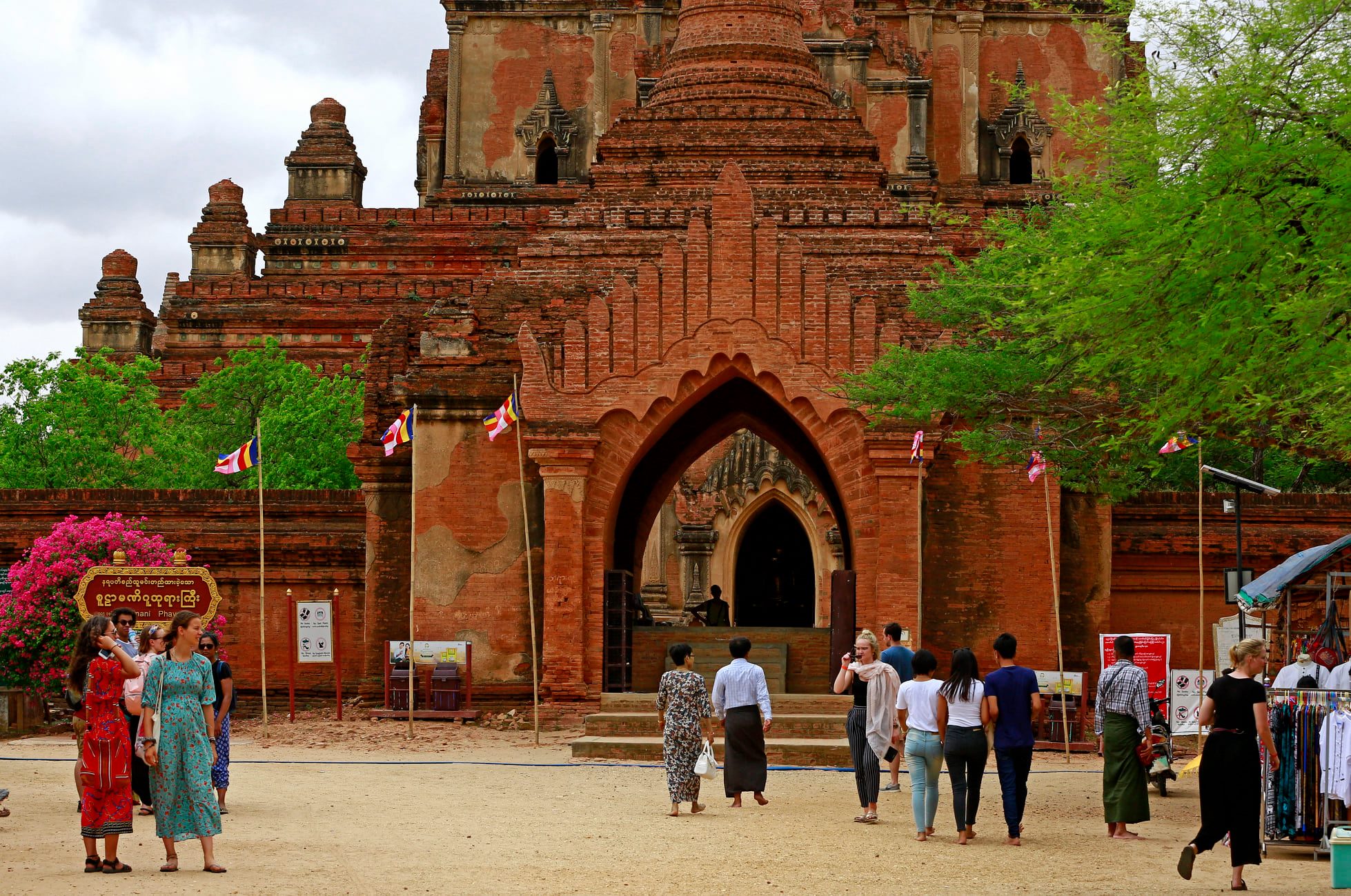 Domestic tourists in Bagan (GETTY IMAGES)
To overcome the problem, highway passenger services transported goods from one town to another but the freight service has also come to a halt recently, an official from the Golden Globe Highway Bus Service at the Aung San Stadium told the CNI.
He said, "In the past, we earned MMK 1 million to MMK 1.2 million for transporting goods on a route. Now, goods for transport have dried up. Every highway bus service, including those at the top, is struggling to survive the crisis. we are trying to survive in such a situation."
As transportation services were forced to reduce the number of vehicles, some drivers lost their jobs, according to the official from the Golden Globe Highway Bus Service.
He said, "As we ply between Yangon, Mandalay and Taunggyi, we accept all the goods to be transported from Yangon to Mandalay and Taunggyi. Now, we can operate only one bus for the route."
People rarely travel recently due to the declaration of a state of emergency, resurgence of COVID-19 and spread of armed conflicts in many regions and states.
As a result, highway passenger bus services are struggling for their survival.