CNI News
23 September 2023

When foreign tourists come to Myanmar and exchange their money at the exchange counters, a strict scrutiny of their exchange should be relaxed, pointed out the tourism
and hotel operators.
In the pas when foreign tourists exchange their money, as their bank notes were checked carefully to know whether they have flaws or not, Foreign tourists were sort of disturbed.
If carefully checking bank notes like that was relaxed, it would be a great relaxation to improve Myanmar tourism, said U Zaw Zaw, chairman of the Hotel Entrepreneurs Association, (northern Shan State), to CNI News.

"It's one of the big things that should be relaxed. at present, Myanmar exchange counters don't accept the foreign currencies which have a little ink stain or a little fold line. Foreign tourists are quite surprised if Myanmar exchange counters don't take old bank notes. Sometimes, they have old bank notes only. Foreigners would felt disturbed to an extent when their bank notes are examined in a manner that they are not believed." said U Zaw Zaw.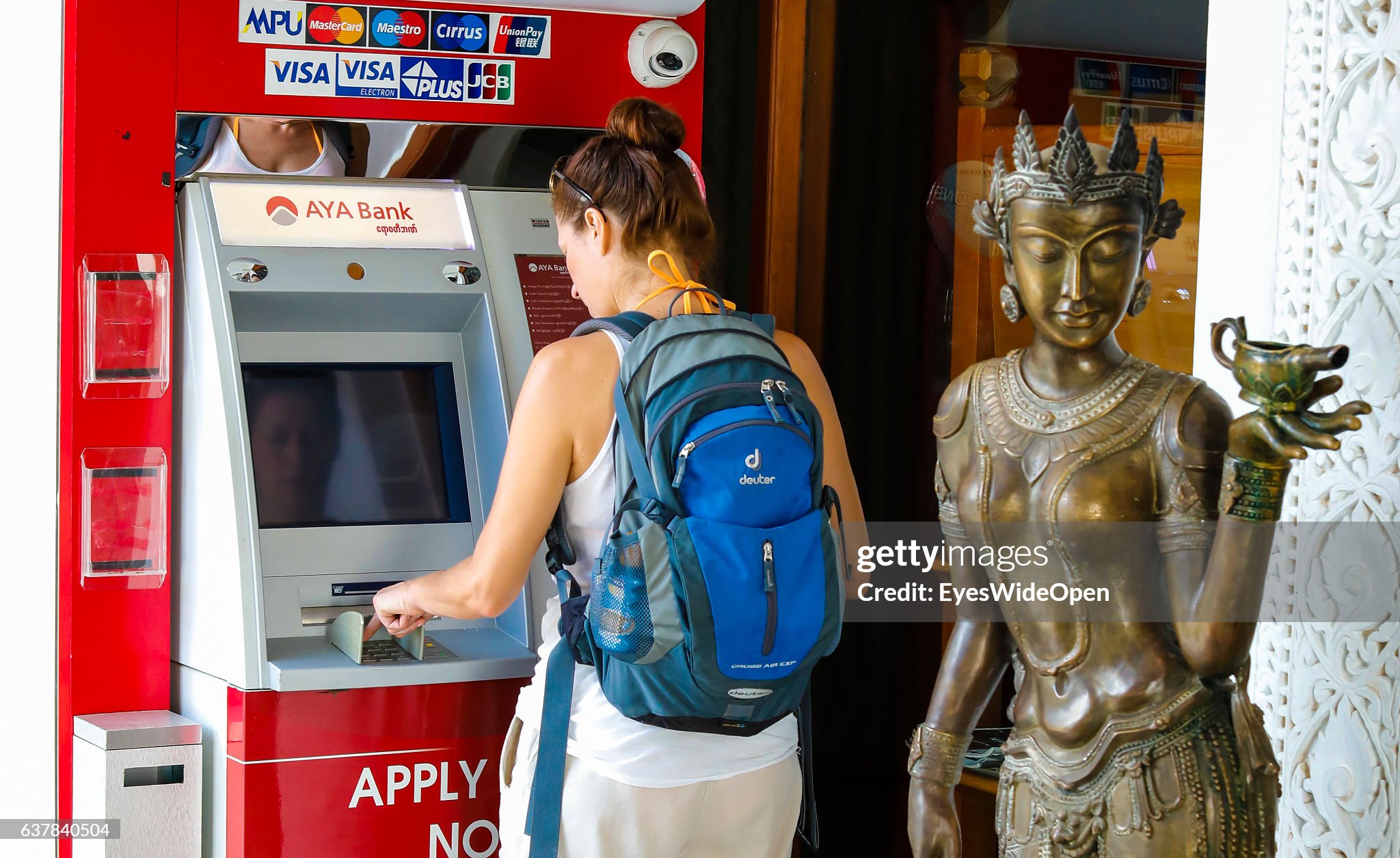 Foreign tourists waiting to exchange their bill notes at a foreign exchange counter of the Yangon International Airport
Because Myanmar's neighboring countries don't scrutinize strictly relating to foreign currency, foreign tourists don't feel disturbed and visited these countries, which is a factor for the improvement of tourism, pointed out businessmen.
" Mainly, it is the policy of the Central Bank. They have issued a notice not to check carefully like that. But mainly they refuse these are not accepted, and those are not accepted. The dollar is valuable for bottom staff. Fake dollars are more found among the large size dollars. So, big head and small head arose in dollar. When in USA, no matter how torn bill notes can be, you can use them. But they need to have full numbers. If the top accept, the bottom will accept to take old bank notes.  Bill notes that have been somewhat old should be accepted, I think." Said U Thet Lwin Toe, a travel entrepreneur.
There were also video recordings by some foreign tourists relating to that their old bill notes were refused.
Currently, Myanmar has granted visa free and visa on arrival to some countries to make a lot of foreign tourists enter the country and strict scrutiny relating to foreign currency should be relaxed, suggested tourism and hotel entrepreneurs.