CNI News
19 November 2023
Military and political experts are reviewing how the Tatmadaw is changing its military strategy. The Tatmadaw's local battalions are joined by weak outposts and police stations and they are attacking the revolutionary forces in response.
If a battle broke out, police or soldiers desert their weaker camps and should join the stronger camps, Dr.Aung Myo, a Myanmar political commentator told CNI News.
" In the past, troops were distributed at all camps. For example, a camp might have 10 forces. Of them, when a troop took leave, the camp had gone weaker. At that time, if the forces had not prepared, they might have been hurt. If they would desert their camp, they would have to ask order. If they didn't want to ask order, they might have been hurt after being attacked. But now, weak camps have joined in stronger camps. It is called 'moving defense'. It's a thing that should be done. Soldiers from the Tatmadaw had to surrender for the sake of their children and families. It was not a big deal." said Dr.Aung Myo.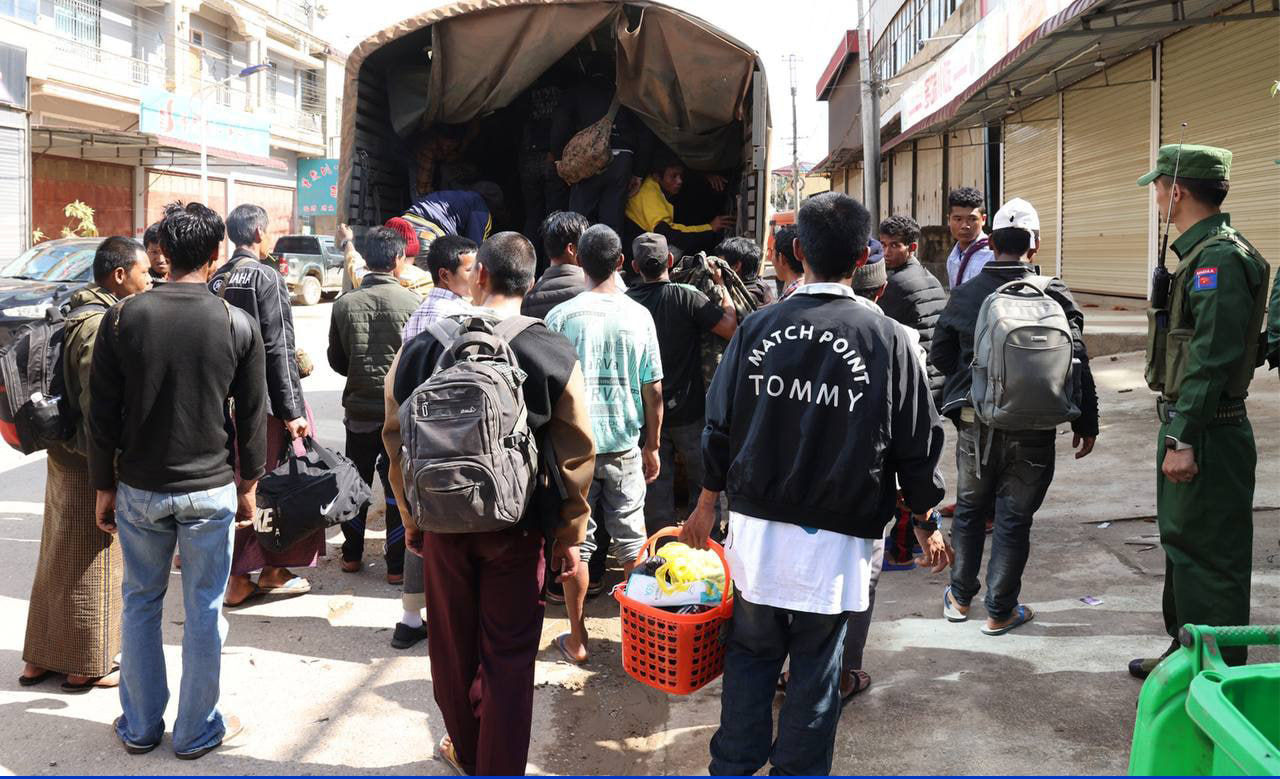 While some troops from the Tatmadaw were surrendering at the MNDAA
All the troops from the Light Infantry Battalion-129 and their families surrendered at the Three Brotherhood Alliance on 12th November, 2023 reportedly. That the entire battalion surrendered was true and they had to surrender because it might be dangerous to the lives of their families, U Kyi Myint, a Myanmar political commentator told CNI News.
" They surrendered really. They didn't receive reinforcement. They didn't believe one another. They felt they were used. So, they don't want to sacrifice their lives anymore. Moreover, they were worried that their families would be killed at the battle." said U Kyi Myint.
Moreover, Rikhawdar Town, Falam Township, Chin State near India-Myanmar border was captured by the revolutionary forces on 14th November 2023 and security forces fled to the Indian side and took refuge.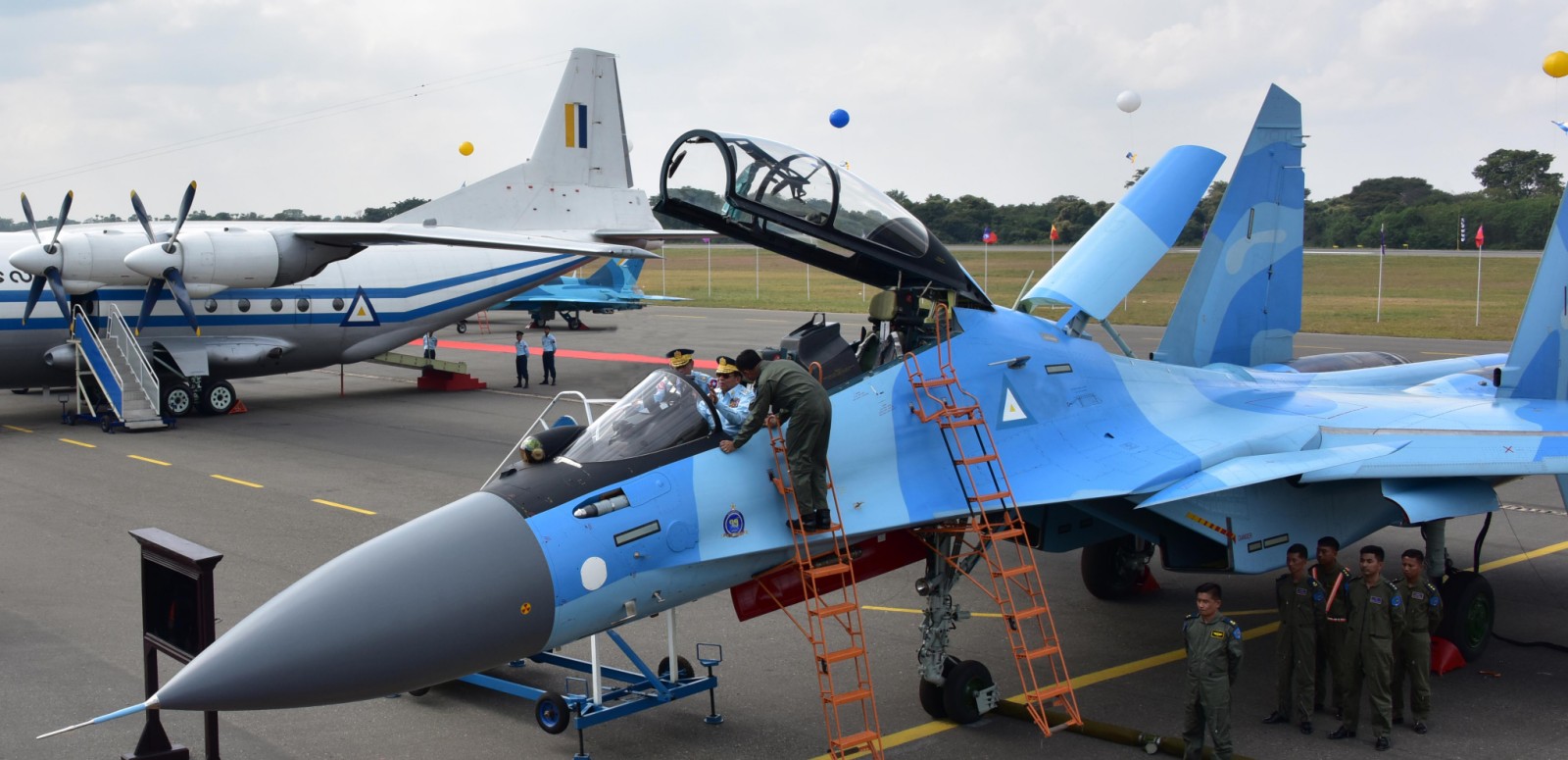 While seeing jet fighters from the Myanmar Tatmadaw
In the same way, 32 security forces surrendered during the battle in Loikaw, the Karenni Nationalities Defense Force (KNDF) stated on 15th November 2023.
At present,the battles are taking place in Kayin, Kayah, Chin States, northern Shan State, Rakhine State, Sagaing and Magway Regions between the Tatmadaw and revolutionary forces including some EAOs.
Myanmar Tatmadaw might change its military strategy. Otherwise, it might face with military and political crises more, said military experts.