CNI News
24 September 2023

Chin members of Hluttaw, and township and regionally based organizations including  Chin ethnic armed groups agreed to hold a conference in order to make the Constitution of Chin State arise during the revolutionary period reportedly.
The Working Committee for Chinland Council Conference (WCCCC) was formed and The Pre-Plenary Meeting for Chinland Council was held somewhere near the border from 7th to 9th September 2023 in order to draft the constitution, stated the WCCCC on 22nd September.

At present, WCCCC was carrying out drafting the constitution of Chin State during the revolutionary period and was making necessary preparations to hold the Chinland Council Conference, said the WCCCC.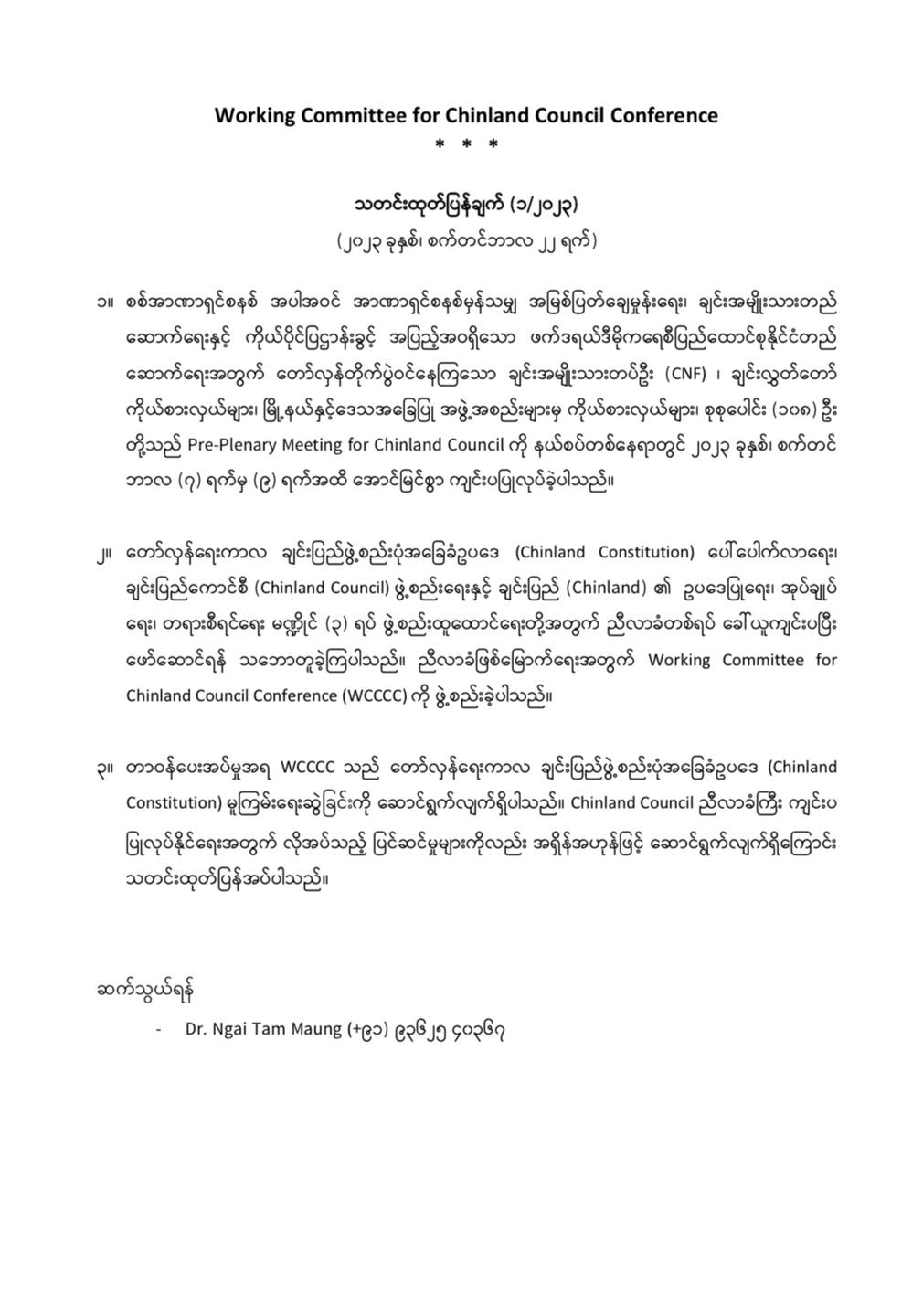 A statement released by the WCCCC
The WCCCC is making preparation to hold the conference in order to make the constitution arise, to form the Chin State Council and to build the three pillars- Legislation, Administration and judiciary.
Chin State has taken part in the Spring Revolution that started from the first of February 2021 and armed conflicts are also severely breaking out there.