CNI News
24 Jan 2023
Rubber yields in Mon State this year decreased lower than the previous year, according to rubber plantation owners.
The drop in rubber yields was attributed to high costs of inputs, shortages of substances used to increase the yields of latex sap and difficulties to produce rubber due to instabilities in some areas, plantation owners said.
Rubber technology consultant U Thein Tun told the CNI, "Rubber yields have dropped lower than that of last year. Latex yields decreased due to late monsoon. Another reason is that workers could not travel to plantations to harvest latex. Some plantation owners could not afford inputs."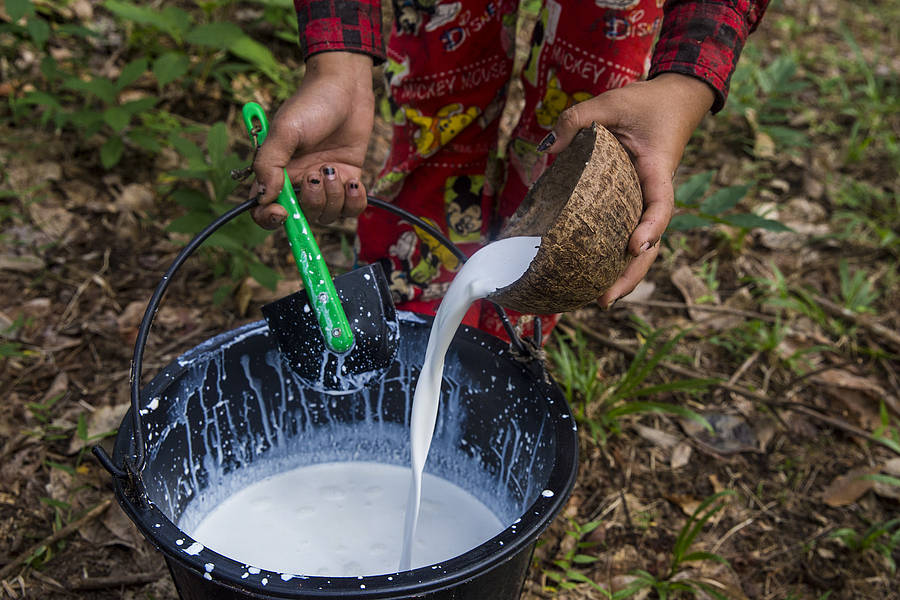 Natural letex
Rubber yields dropped by 20 to 25 percent because inputs cannot be made in the early season and the yields have continued to drop even in the leaf-shedding season.
Rubber is exported as usual but domestic rubber prices have fallen as international prices have dropped.
Rubber prices stood at MMK 1,200 per pound and profits for plantation owners varied depending on the quality of rubber, General Secretary U Khain Myint of the Myanmar Rubber Planter and Producers Association told the CNI.
He told the CNI, "We are buying and exporting rubber as usual. However, rubber prices have dropped in the international market at the moment. We can get between MMK 1,150 and 1,200 per pound. If plantation owners grow low quality rubber trees which can produce 500 pounds per acre, their production costs will be higher but if they grow high quality rubber trees that can produce 1,500 pound per acre, their production cost will be lower. So, their profits may vary depending on the quality of rubber trees they grow.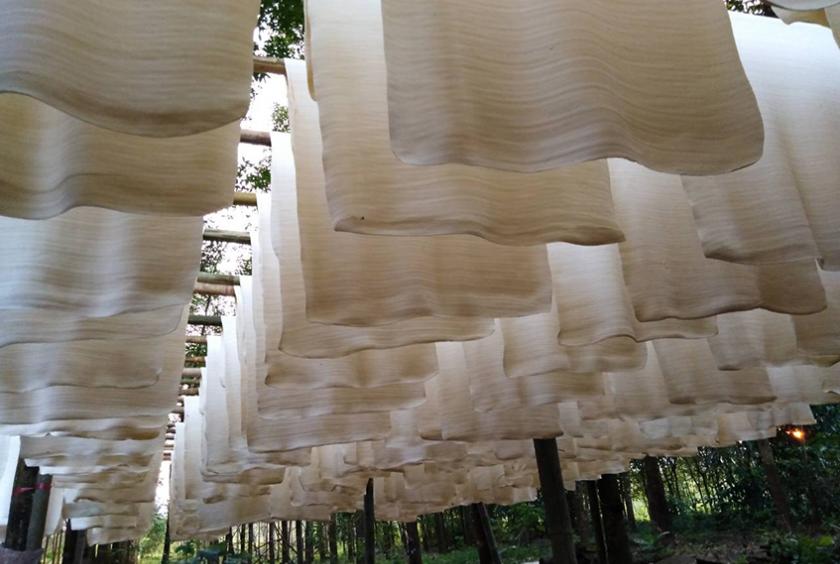 Drying rubber under sunlight
Fertizer prices rose from MMK 30,000 per bag last year to more than MMK 100,000 this year, plantation owners will suffer losses if the prices continue to fall.
There are more than 500,000 acres of rubber in Mon State, which produces more than 100,000 tons of rubber. Myanmar exports rubber to Thailand and China, earning millions of US dollars every year.